Recent Posts by remdul
I'm completely operational, and all my circuits are functioning perfectly.
A small heads-up to the lurkers on our forum: As part of the move, we've decided to clean up the forum user accounts, in particular; the deletion of inactive accounts, spambot accounts and accounts with which no posts were made. If your account has been deleted, feel free to register again!
A new version of Trespasser Dinosaur creator has been released! It is now available with source code under the MIT license. The most notable changes are: greatly improved performance, no longer uses 100% CPU when TPDC has focus it is now possible to run multiple instances of TPDC fixed weight mirroring bug fixed "Bone Alias Continue Reading »
As first step in our efforts to upgrade the website, we have cleaned up the downloads section and menu. We've also imported our old news items (dating back to 2002!) in our 'new' archive system, which in the future will be searchable. Should anything be missing, or you have any suggestions, be sure to let Continue Reading »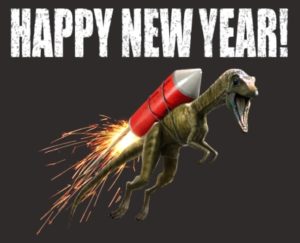 Everyone at TresCom wishes you a happy New Year!