New Trespasser Fan-Art
Do anyone here remember Uroš Begović? No? Some members might remember him from a few years back, when he made a fantastic fan-art cover for a Trespasser comic book (link). Sadly he never made a comic out of it, however, now he is back with some new fantastic fan-art.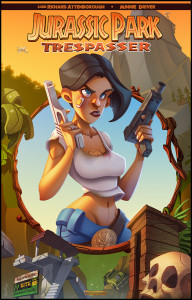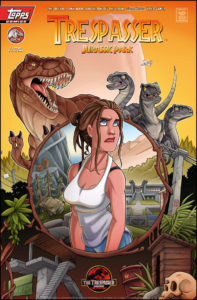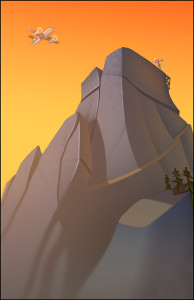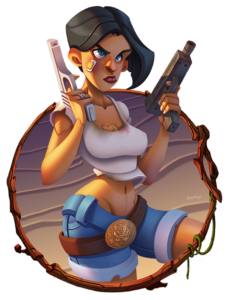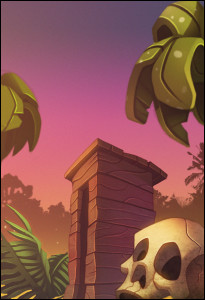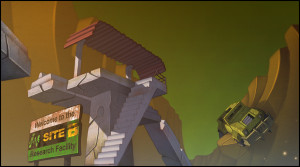 Head over and visit his site for more beautiful fan-art.
http://uros-begovic.tumblr.com/post/125282515733/fan-art-tribute-to-the-1998-pc-video-game
http://ubegovic.deviantart.com/art/Trespasser-Jurassic-Park-549558697
Magazine Scans
As some of you might have notices, I (Tatu) have become and admin again. This means I will work on the site and the forum, and you might see some changes from time to time. I have already done some minor fixes to the main site. One thing that I have added is Hilwo's Trespasser Combined Beta/Retail Stream.tpa Voiceover List, replacing his old ones. Head over to our Article section.
While you are there, you will see a link to a new Gallery. This is where we will place every Trespasser article from magazines that we or you find. Right now we have many added, most in non-English language. There is also an article about a programming tutorial by no other than Trespasser's Rob Wyatt, written during the time he worked on Trespasser. Go check it out!
I have also added most of the missing videos back to the video site (now you can download them again!). They have been missing since GameSpy closed their service many years ago.
One last thing, we have turned on an extra layer of security when you register a new account (users with an existing will not notice this) on our forum in order to get control of all spambots we get. So far it seems to work without any problems, but if you have problem creating a new account, please contact us.