E3 Demo Finally Found!
We all thought it was lost. We all have asked if a copy had survived anywhere out there. Would we ever see it?
Great news appeared in our forum a few weeks ago when our member Deadeyeguy_45 discovered a Tweet from no other than Seamus Blackley himself sharing his discovery of the famous E3 Demo build shown at E3 1998.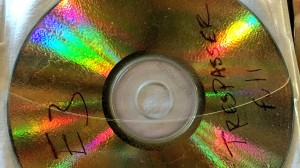 Not only that, he also found 2 other builds. A later look at those it was noted that it was an early PCGamer build (for a preview), and another copy of the E3 Demo build, so in all, 2 builds. This game gives me a very cool nostalgic feeling, you should definitely check it out.
These versions contain the famous green T-Rex and Brown raptor. The PCGamer build also contain the long lost, and mythical level PH (Plantation House), originally located between JR and IJ. Both builds can be run and played even on modern systems (confirmed to work on Windows 10 64-bit).
After some talk with him, he was happy to share these with the public, so grab your own copy of these early builds now! You can get them HERE at our forum.
New Trespasser CE Patch
Only some time after the early build releases, Lee Arbuco reappears with a new CE patch after 2 years of inactivity. This huge update bring support for users themselves to create their own scripts for the game and some other neat functions. Be sure to grab it and check it out HERE